Putting Animals into Politics
Joe Biden's Record on Animal Protection​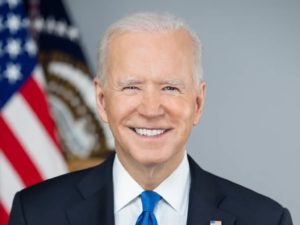 Vice President Joe Biden did not issue any statements on animal welfare policy during the Democrat primary for President or the general election campaign fast coming to a close. That contrasts with the prior Democrat nominees, Barack Obama and Hillary Clinton, who talked about these issues on the campaign trail. In the 2020 primaries, two of Biden's Democratic opponents — former HUD Secretary Joaquin Castro and Senator Cory Booker — each issued detailed statements about animal welfare and set a new high-watermark for public pledges on this policy area.
But that hardly means Biden is a blank slate when it comes to animals. He served six terms in the U.S. Senate, and two terms as Vice President, and had a broad set of touches with animal issues.
During his time in the Senate, Biden had a consistently positive record on animal protection, though his leadership on animal issues was infrequent. He did introduce a bill to ban canned hunts of exotic mammals throughout the United States, though that bill did not pass. He did, with then Congresswoman Barbara Boxer, lead efforts to stop the import of tuna caught by setting nets on dolphins, and their measure to establish a dolphin-safe standard did become law.
It's not clear how active the Vice President was in the agency work done by the Obama-Biden Administration on animal welfare, but that Administration did direct a surge in rulemaking for animal welfare, especially in the second term (even though inordinate delays on three critical rules made those initiatives vulnerable to attempts to overturn them by Republicans in Congress and the Trump Administration). There were, on the other hand, successful rulemaking actions that are in place to forbid downer cows in the food supply, to stop the use of chimps in invasive experiments, and to provide protections for African lions under the Endangered Species Act (ESA), for example.
On the other hand, the U.S. Fish and Wildlife Service (FWS) under Obama and Biden did repeatedly push for the de-listing of wolves in the Great Lakes region, which would have set up a trophy hunting and trapping program.
Here are the details of the Biden record, as Senator and as a top member of the Obama-Biden Administration.
U.S. Senate: Horse Slaughter. In the 109th Congress, Biden voted for an amendment to the Farm Bill H.R. 2744 to stop horse slaughter by prohibiting the use of tax dollars to fund USDA inspection of horse slaughterhouses. When USDA skirted the law by allowing industry to privately fund inspections of horsemeat in 2006, Biden cosponsored the American Horse Slaughter Prevention Act, S. 1915, to ban the transport, possession, purchase, or sale of horses to be slaughtered for human consumption. He introduced the same legislation in the 110th Congress. S. 311
Vice President: Horse Slaughter.  As Vice President, Biden was active in working to include language in the USDA spending bill to prohibit department personnel from inspecting horse slaughterhouses, extending the prohibition on horse slaughter in the United States.
Vice President: Horse Soring. The USDA Office of Inspector General (OIG) conducted an investigation, released September 30, 2010, that led to several horse trainers being charged with criminal horse soring violations. In response to an OIG audit, the USDA released a proposed rule to crack down on horse soring on July 26, 2016, to ban stacks and chains on the horses' feet and to eliminate an industry self-regulation program that consistently yielded poor enforcement.  There was a final rule, but it was not successfully transmitted to the Office of Management and Budget and published in the Federal Register.  This flub, combined with the decision to wait to initiate the rule at the very end of the second term, made the rule vulnerable to its unraveling.  When the USDA transition took over after the election of Donald Trump, they did not affirm the rule and it died.
Vice President: Horse Transport. The USDA issued a final rule on September 7, 2011 to tighten the ban on the use of double-deck trailers to transport American horses to slaughter, closing a loophole in the humane horse transportation standards adopted by the Agency in 2006.
Vice President: Managing Wild horses and Burros.  The Bureau of Land Management conducted round-ups but scaled them back from the Bush era. The Administration did not dramatically step up its use of fertility control as a humane herd management technique.
U.S. Senate: Captive Exotic Animal Protection.  In the 107th Congress, Biden sponsored the Captive Exotic Animal Protection Act of 2002, S. 1655, which would have prohibited and set penalties for knowingly transferring, transporting, or possessing a confined exotic animal for purposes of allowing the killing or injuring of that animal for entertainment or the collection of a trophy.
Vice President: Alaska Hunting Regulations.  In October 2015, the National Park Service (NPS) finalized a rule amending its regulations for sport hunting and trapping in National Preserves in Alaska. The FWS finalized a similar rule in August 2016 for Alaskan National Wildlife Refuges. These rules would rightly prohibit controversial and scientifically unjustified killing methods on over 96 million acres of federal lands in Alaska including using airplanes to scout and shoot grizzly bears; luring grizzlies with pet food to get a point blank kill; killing wolf, black bear, and coyote mothers and their young at their dens; and trapping of grizzly and black bears with steel-jawed leghold traps and wire snares. The FWS rule was initiated so late that it was subject to a Congressional Review Act challenge in Congress.
Vice President: Ivory. The FWS issued a final rule on June 6, 2016 that curtailed the commercial ivory trade in the U.S. with limited exceptions on interstate sales. The U.S. is the world's second largest market for ivory product sales, behind China. The Obama Administration also worked with China to establish an agreement, announced September 25, 2015, with the President of China to end the global trade in ivory.
Vice President: Big Cats. The FWS issued a final rule on April 6, 2016, withdrawing the Captive-bred Wildlife regulation exemption for generic tigers (mixed lineage tigers) to strengthen oversight and treat them the same as purebred tigers under the ESA. Generic tigers are no longer exempt from permitting requirements and as a result, it will be much harder for roadside zoos and breeders to engage in commercial activities with captive tigers. This additional federal oversight will also help ensure that captive tigers are not used to supply the illegal international trade in tiger parts.  The USDA issued guidance on March 2, 2016, to its inspectors to start cracking down on public contact with infant tiger cubs (4 weeks and younger) and other exotic cats at exhibition facilities licensed under the Animal Welfare Act.  Some roadside and traveling zoos allow the public to handle infant tiger cubs and other exotic cats who have been prematurely removed from their mother's care. Additionally, the USDA reopened the comment period on a 2013 petition to prohibit public contact with big cats, bears, and nonhuman primates, and has widened the scope of their inquiry to include any "dangerous animals."
Vice President: African Lions. The FWS released a final rule on December 23, 2015, listing the western and central African lion populations as endangered and the eastern and southern African lion populations as threatened, providing the necessary protections to this periling species. In addition, the final rule creates tougher standards for imports of lion trophies. The rule was in response to a petition submitted by a coalition of animal protection organizations in 2011. The FWS also issued a Director's Order to ensure that permits issued for foreign and domestic wildlife are not granted to violators of wildlife laws.
Vice President: Elephant Trophies. In both 2014 and 2015, the FWS suspended imports of sport-hunted African elephant trophies taken in Tanzania and Zimbabwe. The FWS cited questionable management practices, a lack of effective law enforcement, and weak governance as reasons for the suspension. The Administration did not, however, seek to apply the domestic standard on trophy hunting of threatened or endangered species — a strict prohibition — to foreign-listed species, such as rhinos and leopards.
Vice President: Wildlife Poisons. The Environmental Protection Agency (EPA) canceled the registration of mouse and rat poison products posing threats to children, pets and wildlife injured or killed from accidental exposure on January 29, 2013. The EPA also approved new labels on September 24, 2013 for Avitrol products, a harmful toxicant commonly used to kill birds, primarily pigeons and sparrows in urban areas as well as starlings and blackbirds on farms. These new labels implement improvements in required safety measures by imposing restrictions on how the poison may be used. The Administration did not, however, discontinue the use of sodium cyanide or sodium fluoroacetate in conducting ruthless predator control programs under USDA's Wildlife Services' program.
Vice President: Executive Order. On July 1, 2013, the President issued an Executive Order (EO) to enhance coordination of the U.S. government's efforts to combat wildlife trafficking. The EO established a Presidential Task Force and Advisory Council, which put forward recommendations and an implementation plan on how to combat wildlife trafficking. 
Vice President: Polar Bears. The U.S. Department of Interior designated more than 187,000 square miles of on-shore barrier islands, denning areas, and offshore sea-ice as critical habitat for the threatened polar bear under the ESA on December 7, 2010.
Vice President: CITES.  The FWS worked to gain protection for numerous species at the March 2013 CITES conference, including tortoises and turtles, white tip sharks, porbeagle sharks, hammerhead sharks, and manta rays. The FWS has also worked to combat the increasing trade in ivory that has created a crisis situation for elephants and rhinos, by supporting the establishment of an Ivory Enforcement Task Force.
Vice President:  Illegal Wildlife Trafficking.  The FWS stepped up its efforts to crack down on illegal wildlife trafficking and conducted an operation to stop illegal wildlife trade over the Internet, called "Operation Cyberwild," announced on January 6, 2012. In addition, the FWS, along with the U.S. Department of Justice (DOJ), has been targeting wildlife traffickers in rhinoceros' horn in a highly successful, large-scale criminal enforcement initiative called "Operation Crash," initiated in February 2012. Perpetrators have been sentenced to significant terms of imprisonment and the forfeiture of millions of dollars.
Vice President: Service Animals. The DOJ issued a final rule on September 15, 2010, prohibiting wild animals from being used as service animals under the Americans with Disabilities Act.
U.S. Senate and Vice President: Banning Downer Cows in Food Supply.  In the 108th and 110th Congresses, Biden co-sponsored legislation, S.1298 and S.394, respectively, to end the cruel act of dragging sick or injured livestock by requiring humane euthanasia for downed livestock and to prohibit the USDA from certifying downer meat for human consumption.  President Obama announced during his first 50 days a final rule to ban downer cows in the food system, making final a policy in March 2009 that had been launched during the Bush Administration. A loophole remained, however, allowing downer calves to be slaughtered for human consumption.  On June 13, 2016, the USDA finalized a rule to close this loophole. The rule requires all non-ambulatory disabled calves be promptly and humanely euthanized and makes clear that the humane handling regulations apply to all animals as soon as they arrive at slaughter facilities.
Vice President: Organic Animal Welfare. The USDA National Organic Program proposed a rule on April 13, 2016, to strengthen standards for animal welfare on organic farms. The rule sought to prohibit certain painful practices, like tail docking of pigs and cattle and debeaking of birds and would set minimum indoor and outdoor space requirements for egg-laying chickens. The rule also requires group housing for pigs. For all species, the rule requires outdoor access to soil, direct sunlight, fresh air, and clean water for drinking, and that provided shelters must allow enough space for animals to lie down, stand up, and fully stretch their limbs without touching other animals or the sides of the shelter.  The USDA rule was finished late in the second term, making it more vulnerable to challenge by the succeeding Administration; the Trump Administration withdrew it and that withdrawal is being challenged in the federal courts.
Vice President; Factory Farming.  The Obama-Biden Administration did not criticize the industrial production of animals on factory farms, and it continued to promote massive exports of factory-farmed products to China, South Korea, Japan, and other nations.  Rural communities, workers, and animals suffered from the expansion of factory farming during the eight-year period.
Vice President: Pet Food. The U.S. Food and Drug Administration (FDA) issued a final rule on September 10, 2015, which requires, for the first time ever, strict new standards and good manufacturing practices, encompassing basic issues such as sanitation and hazard analysis for companies that make pet food. The standards apply to all domestic and imported pet food, and the raw ingredients that make those products.
Vice President: Puppy Mills. USDA finalized a rule on September 18, 2013, closing a loophole in the AWA Regulations to require that dealers who sell puppies and other warm-blooded animals as pets sight unseen, including over the Internet, be regulated. The rule extended federal oversight and standards of care to thousands of puppies and other warm-blooded animals.  The USDA also issued a final rule on August 15, 2014, prohibiting the import of puppies into the U.S. for resale.
Vice President: Animal Travel.  The U.S. Department of Transportation (DOT) issued a final rule on July 2, 2014, which expands the DOT's current requirement that air carriers report incidents involving the loss, injury or death of an animal during air transport to the Agency. It also expanded the definition of "animal" to include all cats and dogs transported by the carrier, regardless of whether the cat or dog is transported as a pet by their owner or as part of a commercial shipment, such as being shipped by a breeder.
U.S. Senate: Class B Dealers.  In the 110th Congress, Biden co-sponsored the Pet Safety and Protection Act, S. 714, which amends the AWA to list permissible sources of dogs and cats used by research facilities to include dogs and cats obtained: (1) from a licensed dealer; (2) from a publicly owned and operated pound or shelter that meets specified requirements; (3) by donation from a person who bred and raised the dog or cat and owned it for not less than one year; or (4) from a research facility licensed by the Secretary of Agriculture.
Vice President: Chimpanzees. On June 16, 2015, FWS issued a final rule that eliminated the split listing of chimpanzees and now all chimpanzees, whether captive or wild, are listed as endangered under the ESA, ending a decades-long loophole that allowed their exploitation for biomedical research and the pet and entertainment trade. On January 23, 2013, the National Institutes of Health (NIH) announced that it would phase out biomedical research grants involving chimpanzees in laboratories, end chimpanzee breeding, and retire the vast majority of government-owned chimpanzees to sanctuaries.  On November 18, 2015, NIH announced it would end the use of chimps in research and reversed its decision to keep 50 for future research needs. These two decisions all but closed the door on using chimpanzees in medical research.
Vice President: Live Animal Use in Medical Training. The Pentagon announced plans on November 12, 2014, to halt the use of live animals in a variety of medical training programs. The military will substitute live animals for realistic human dummies, developed by a research team from Boston. The training is designed to teach medical personnel how to administer anesthesia, resuscitate an unconscious person, and practice other life-saving measures.
Vice President: Non-Animal Alternatives. The Obama Administration invested in human biology based chemical assessment tools, specifically: a federal collaboration known as Tox21, involving the NIH, the EPA, and FDA. The program is aimed at developing better assessment methods for drugs and chemicals in the environment by developing methods based on human biology.  For example, in 2013, an initiative to build organs-on-a-chip is one way the Agencies are moving away from the use of animals in chemical and drug testing.
U.S. Senate and Vice President: Cockfighting and Dogfighting. During the 107th Congress, Biden co-sponsored S. 345, legislation to close the loophole in the AWA that allowed interstate shipment of fighting birds. In the 108th Congress, Biden cosponsored the Animal Fighting Prohibition Enforcement Act (S. 736) to establish felony-level penalties for dogfighting and cockfighting. In the 109th and 110th Congresses, Biden continued his fight to end animal fighting by once again co-sponsoring legislation (S. 382 and S. 261) to establish federal level penalties for dogfighting and cockfighting. The House companion bill, H.R. 137, was signed into law on May 3, 2007.  In 2013, the Obama Administration signed a measure to upgrade the law again, making it a crime to attend or bring a minor to an animal fighting venture.
On December 15, 2009, the U.S. Postal Service issued a final rule on December 15, 2009 to revise mailing standards to harmonize them with animal fighting provisions of the AWA. The new rule bars the shipment of publications that cater to animal fighters and has resulted in the shutdown of two of the three major national cockfighting magazines. This effectively shut down the remaining national cockfighting magazines, which promoted the sale of fighting animals and promoted the fights themselves.
The United States Sentencing Commission (USSC) issued an amendment to revise animal fighting penalties in the USSC Guidelines on April 15, 2016. The new guidelines provide an increase to the base offense level for animal fighting offenses from a range of 6 to 12 months to a more serious range of 21 to 27 months.  The amendment also establishes a new, corresponding sentencing guideline range for anyone who attends an animal fighting venture with a minor under 16 years old, which was needed after the 2014 Animal Fighting Spectator Prohibition Act was signed into law.
Vice President:  DOJ/Defense of Animal Welfare Laws. The DOJ has increasingly defended and protected animal welfare laws. In April 2010, the DOJ defended the federal Depiction of Animal Cruelty Law, which bans the commercial sale of videos depicting extreme and illegal acts of animal cruelty, before the U.S. Supreme Court. The DOJ also joined a lawsuit, arguing two companies – Hallmark Meat Packing and Westland Meat Company, Inc. – defrauded the federal government by violating the terms of their school lunch contracts, which required humane handling of animals.
Vice President: AWA Enforcement. Enforcement actions for violators of the AWA steadily increased under the Obama Administration. President Obama requested increased funding levels for USDA enforcement of the AWA in several of his yearly budgets. On May 19, 2016, the USDA, and Santa Cruz Biotechnology (SCBT), a notorious violator of the AWA, came to the largest settlement agreement in the history of the enforcement of the AWA, of $3.5 million.  SCBT lost its license to operate as a dealer, as well as its registration to operate as a research facility with the USDA, essentially shutting the business down.
Vice President: Animal Welfare Act Transparency. The USDA began posting inspection reports online in May 2009 for animal dealers, exhibitors, and research facilities regulated under the AWA. It also posts annual reports from research facilities, including information on whether drugs were provided to animals in laboratories to relieve pain and distress.
Vice President: Enhanced Protections for Lab Animals Used in Agricultural Research. The USDA's updated Animal Welfare Action Plan outlines changes in policy, training, and oversight throughout the Agriculture Research Service (ARS) after an expose of abusive treatment of farm animals at the U.S. Meat Animal Research Center in Nebraska. On February 2, 2016, ARS updated its Animal Welfare Policy to apply the standards of care of the AWA to all ARS animal research.
U.S. Senate — Stopping the Use of Steel Jaw Leghold Traps on Wildlife Refuges. In the 106th Congress, Biden voted for an amendment to the FY '00 Interior Appropriations bill (H.R. 2466) to  prohibit the use of funds  to authorize, permit, administer, or promote the use of any jawed leghold trap or neck snare in any unit of the National Wildlife Refuge System. Animals trapped by these devices, which sometimes ensnare family pets or endangered species, suffer crushed bones, gangrene, and starvation.
U.S. Senate: Commercial Whaling. In the 107th Congress, Biden co-sponsored  S. Res. 121, which recommended to the International Whaling Commission that they firmly oppose commercial whaling; support efforts to ensure that all activities conducted under reservations to the Commission's moratorium or sanctuaries cease; and oppose the lethal taking of whales for scientific purposes unless such lethal taking is specifically authorized by the Scientific Committee of the Commission.
U.S. Senate – Ban Seal Hunting.  In the 108th and 109th Congresses, Biden co-sponsored S. Res. 269 and  S. Res. 33 respectively, resolutions urging Canada to end the commercial seal hunt.
U.S. Senate: Protecting Dolphins.  In the 106th Congress, the Senate approved by voice vote an amendment to the FY '00 Commerce, Justice, State, and Judiciary Appropriations bill (S. 1217) calling on parties to the tuna convention to pay their fair share of the expenses of the Inter-American Tropical Tuna Commission before they are allowed to export tuna to the United States. Prior to the voice vote, there  was also a motion to table the amendment, which Sessions voted against. The Convention allows the use of dolphin-deadly nets. In the 108th Congress, Biden co-sponsored the Truth in Tuna Labeling Act S. 130 to amend the Dolphin Protection Consumer Information Act to declare that a tuna product labeled "dolphin safe" violates the Federal Trade Commission Act unless it is accompanied by a certificate stating that no dolphins were intentionally chased or harassed.
Vice President: Shark Finning. The National Marine Fisheries Service finalized a rule on June 29, 2016, which implements the Shark Conservation Act of 2010 (SCA). The SCA prohibits any person from removing the fins of a shark at sea, possessing detached fins on board a fishing vessel, transferring detached fins between vessels at sea, or landing a shark without its fins naturally attached anywhere along the U.S. coastline. The final rule confirmed that state shark fin laws in California, Delaware, Hawaii, Maryland, Massachusetts, New York, Oregon, Washington, the Commonwealth of the Northern Mariana Islands, and Guam are not preempted by federal law.
Vice President: Belugas. The National Marine Fisheries Service (NMFS) denied on August 5, 2013, Georgia Aquarium's request to import 18 wild-caught belugas from Russia, which would have been a shift in course from a policy that has been in place for two decades that does not allow the capture of whales from the wild. In June 2016, Georgia Aquarium announced it will no longer import dolphins and beluga whales from the wild, except in rescue situations.
Vice President: Dolphins. The NMFS issued an interim final rule on March 23, 2016, to enhance the requirements for documentation and training to support the "dolphin-safe" tuna label and extend the standards to all countries.
Vice President: Critical Habitat for Right Whales. The NMFS finalized a rule on January 27, 2016, to expand critical habitat for North Atlantic right whales by approximately 39,500 square miles to include vital calving grounds in the southeastern United States, as well as important feeding areas off the northeast coast.
Vice President: Protections for Right Whales. The NMFS issued a final rule on December 9, 2013, permanently extending existing speed limits for ships along the U.S. East Coast to protect critically endangered North Atlantic right whales. Additionally, the NMFS denied a petition by the American Pilot's Association to exempt federally maintained port entrance channels from the seasonal ship speed limits put in place to protect the endangered North Atlantic right whale on October 15, 2015.
Vice President: International Fisheries. On August 10, 2015, the National Oceanic and Atmospheric Administration (NOAA) proposed a rule to protect marine mammals in international fisheries by requiring U.S. trading partners to comply with U.S. marine mammal conservation standards for incidental killing or serious injury of marine mammals due to fishing activities. Nations exporting fish and fish products to the U.S. would be required to demonstrate that killing or serious injury of marine mammals incidental to their fishing activities do not occur in excess of U.S. standards.
Vice President: Expansion of Pacific Ocean Sanctuary. Through an Executive Order announced June 17, 2014, the President closed off a large swath of the Pacific Ocean from fishing and energy exploration. The President expanded the existing Pacific Remote Islands Marine National Monument from 370,000 square nautical miles to 490,000 square nautical miles, making it the largest marine monument in the world. The sanctuary is home to tropical coral reefs and marine ecosystems and is expected to protect nearly two dozen types of marine mammals, along with threatened species of sea turtles.  The rule went into effect on April 24, 2015.
Vice President: Southern Resident Killer Whales. The NMFS issued a final rule on February 10, 2015, to include captive individuals within the ESA listing of Southern Resident killer whales, which will ensure that Lolita, the only surviving whale who was captured from the Southern Resident population and who now resides at the Miami, Florida Seaquarium, will be granted the same level of federal protection as her wild counterparts.
Vice President: Restricting Imports of Exotic Snakes. The FWS issued a final rule on January 23, 2012, to list four species of large constrictor snakes as injurious under the Lacy Act — the Burmese python, Northern African python, Southern African python, and yellow anaconda. Including these snakes, especially the Burmese python, was necessary, as evidenced by a report by the National Academy of Sciences that revealed that Burmese pythons had put a great American ecosystem, the Everglades, at grave risk — eliminating 99 percent of the areas small and medium-sized mammals. On June 24, 2014, FWS opened the rule for comment again requesting more information for the listing of the other five originally proposed species — the reticulated python, the DeSchauensee's anaconda, the green anaconda, the Beni anaconda, and the boa constrictor. On March 10, 2015, FWS published a final rule to list all the remaining five species as injurious except for the boa constrictor.
U.S. Senate: Endangered Species Act — In the 108th Congress, Biden voted for an amendment to S. 1050, the National Defense Authorization Act, which would have required the military to consider endangered species in their management plans for bases. The amendment passed by a vote of 51 to 48.
Vice President: Removing Federal Protections for Wolves. The FWS actively promoted the de-listing of wolves from the range in the Northern Great Lakes. The federal courts rejected their proposed administrative action, maintaining protections for them. The Administration also promoted de-listing of wolves in the Northern Rockies.
U.S. Senate: Fur Industry. In the 108th Congress, Biden supported an amendment to the Agricultural appropriations bill to end government subsidies to the mink industry, which was using the government money for promotional purposes. (Voice Vote)
U.S. Senate. In the 103rd Congress, Biden voted against an amendment to the California Desert Protection Act to redesignated the Mojave National Park as the Mojave National Monument, giving management authority to the Bureau of Land Management. Years earlier, he opposed an amendment to the California Desert Protection Act to redesignate Mojave National Park as Mojave National Preserve and to open it to sport hunting.
U.S. Senate.  In the 108th Congress, Biden voted for an amendment to S. Con. Res 23 to prevent consideration of drilling in the Arctic National Wildlife Refuge.