Washington States Just Wiped Out One Major Wolf Pack, Seeking to Eliminate a Second One, Too
The Center for a Humane Economy promoted a winning lawsuit, but the state killed the wolves just minutes or hours before we got to court.
The wolves need your help!
Washington Department of Fish and Wildlife is targeting wolves, cougars, and bears in the state. The state has killed 25 wolves in the Colville National Forest just to appease a single rancher, who is baiting the wolves with live cattle.
In fact, the state is allowing hound hunting of bears even though voters banned that practice two decades ago.  And it may be working to expand spring bear hunting, which inevitably results in the death of dependent, orphaned cubs.
Email or call Governor Inslee to let him know how disappointed you are that he did nothing to spare the Old Profanity Territory Wolf Pack.
Call Governor Inslee – 360-902-4111
or
Let him know you support the wolves by posting a message on his
Facebook page
or
Tweet out your own call to action to your followers with the hashtag #jayinslee
Chip in with your Save the Wolves donation to help Animal Wellness Action mobilize massive citizen action to Save the Wolves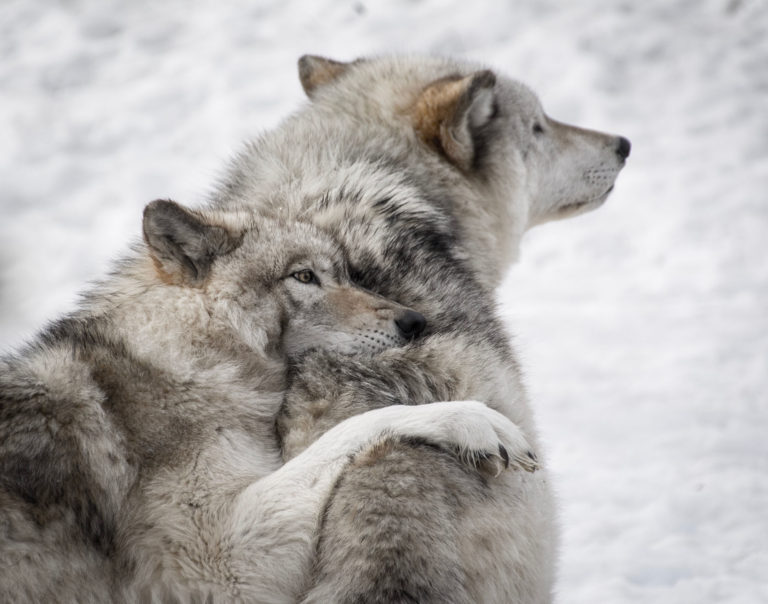 Wolves are the ancestors of dogs and share so many of their emotions and behaviors. When a wolf is killed, family members grieve. They suffer just like the dogs who are victims of cruelty.
The numbers tell the story –
there are over 1 million cattle, less than 120 wolves
Wolves are slowly reclaiming small portions of their original range in Washington, with only 120 surviving. Wolves know that it's best to steer clear of people and livestock.
But one rancher, grazing cattle in ideal wolf habitat, has experienced some limited cattle losses. State officials have killed wolves on these federal lands to appease him before, and now they're at it again.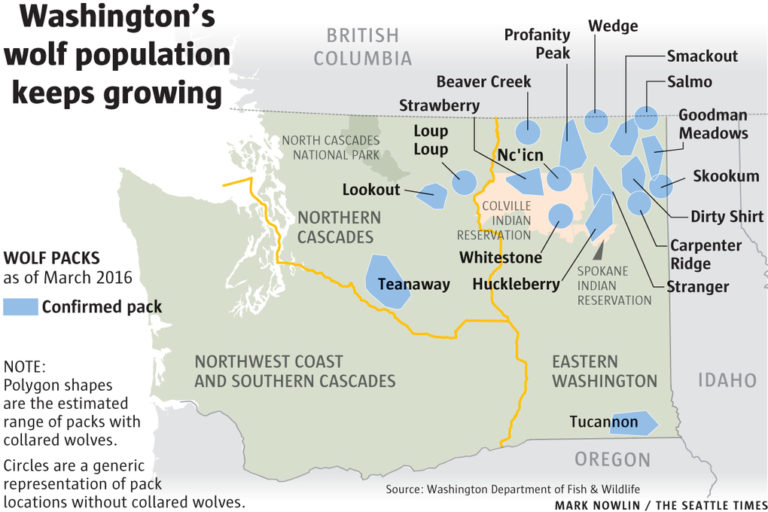 In 2016, the state nearly killed off the entire Profanity Peak Pack. Now surviving members — from what's now called the OPT Pack — have been targeted for killing. In fact, all remaining pack members are at risk.
Data show that — short of wiping out wolves — killing individual wolves just pushes occasional acts of livestock predation to other areas. Non-lethal methods are generally far more effective in deterring depredations. And more fundamentally, it's foolish to graze cattle in habitats in picture-perfect habitats that invite wolf-livestock conflicts.
In the rare case where a wolf does kill cattle, the state has established a compensation fund for affected ranchers. But the rancher has refused the money. It appears his goal is to see that a body count of wolves is amassed.
Other actions you can take:
Email or call Mr. Kelly Susewind, the director of Washington's Department of Fish and Wildlife, to let him know that you oppose his authorizing the killing of members of the OPT Pact in eastern Washington. Also let him know you're unhappy that he is pushing for the removal of federal protections for all wolves across their entire range in the lower 48 states (which could result in the slaughter of more than 1,500 innocent wolves yearly
Read Animal Wellness Action's official comment to the Washington's Department of Fish and Wildlife protesting the removal of the gray wolf across much of its range from the List of Endangered and Threatened Wildlife.
Help us protect the wolves today and sign up to stay updated on our Save the Wolves campaign