Animal Cruelty and School Shooters: The Link is Undeniable
Let's give law enforcement what it needs to ferret out would-be killers
By Josh Marquis
Director of Legal Affairs, Animal Wellness Action
Mass shootings last month in Buffalo, New York, and Uvalde, Texas, have claimed nearly three dozen lives and left our nation struggling for solutions. The causes of these crimes are as multi-dimensional as they are inexplicable, but we should remember that murderous acts like them are often and reliably preceded by malicious acts of animal cruelty.
Red-flagging crimes against animals and taking action against perpetrators are meaningful steps that will help cure a societal ill, offering the hope we so desperately need to believe that our kids can be safe again at school.
It is very difficult legally to allow law-enforcement action for "plans," but actual crimes against animals give police constitutional authority to act.
The Animal Cruelty Enforcement Act, H.R. 1016, would provide our government with the dedicated, expert personnel to better enable us to chase down more cases of malicious animal cruelty and push ahead with investigations and prosecutions.
Led by Reps. Joe Neguse, D-Colo., and David Joyce, R-Ohio, this legislation would create an "Animal Cruelty Crimes" section within the Environment and Natural Resources Division (ENRD) at the U.S. Department of Justice. Congress should examine this reform as our country looks at policy options, given that both perpetrators showed the common profile of a mass killer by harming animals before turning their violent instincts on people.
Payton Gendron, who was arrested for gunning down 13 people in a Buffalo supermarket on May 14, stabbed and decapitated a feral cat in March, according to the Buffalo News.
"Gendron's mutilation of the cat appears not to have been reported to authorities and didn't become publicly known until Gendron revealed it in a racist diatribe he shared on the social platform Discord shortly before the slayings," noted media personality and animal advocate Steve Dale.
Dale also reports that Salvador Ramos, the 18-year-old who massacred 19 children and two teachers in a school in Uvalde, allegedly boasted to friends that he "tortured" animals.
"Let me tell you about Salvador," says Jamie Arellano, who attended Uvalde High School with Ramos. "He loved hurting animals." Ramos boasted about torturing animals and exhibited his revolting work on the French live streaming platform Yubo.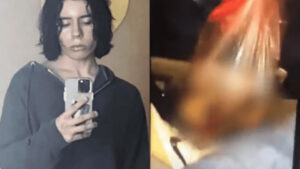 Texas school-shooter Salvadore Ramos is shown with a plastic bag containing the mutilated remains of multiple dead cats. 
I dealt with many cases of animal cruelty as a district attorney in a rural Oregon county. None of this is new or surprising to those of us who track animal cruelty. Among shooters, individuals without an animal cruelty profile appear to be the exceptions.
As our society begins to understand the devastation to young people through the syndrome called Adverse Childhood Experiences (ACE), we now recognize the real-world and potentially dangerous effects of what we used to write off as late-adolescent angst. There is nothing normal about torturing animals or planning the killing of living animals or people.
And as our nation debates red-flag laws to allow authorities to seize guns from people who exhibit violence, let's make sure that the reddest flag is animal cruelty, because paying heed to that social behavior may allow us to interrupt the progression to human violence.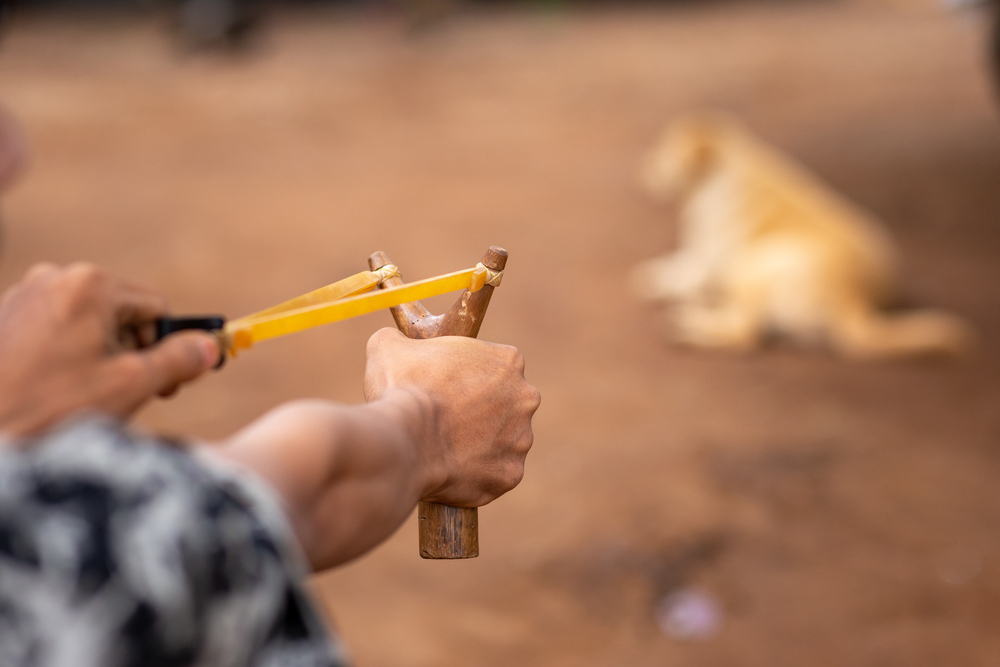 "I dealt with many cases of animal cruelty as a district attorney in a rural Oregon county. None of this is new or surprising to those of us who track animal cruelty. Among shooters, individuals without an animal cruelty profile appear to be the exceptions."