Arizona's Law Targeting Pet Stores Proves Unworkable
Pet stores around the country have been under increasing scrutiny for selling dogs from overcrowded, inhumane puppy mills, conveying to customers that the dogs are raised by responsible breeders. Puppy mills are essentially "dog farms" that churn out as many puppies as possible, typically cutting corners on shelter and space, healthy food, veterinary care, and socialization.
The U.S. Department of Agriculture regulates breeders with more than four breeding females, but its rules are best described as "survival standards" rather than ones guaranteeing humane treatment. The problems are so widely recognized that more than 350 cities and towns, and three states, have implemented some sort of retail pet sales ban — barring pet stores from selling dogs from mills.
Arizona is home to a small number of pet stores, including five owned by one family. Animal advocates have long viewed most pet stores to be part of the problem because many operators source dogs from out-of-state puppy mills, where the dogs are often kept in deficient conditions.
"There is ample evidence that dogs in mills are often exposed to extremes of heat and cold, denied human socialization, and given little if any veterinary care," noted Terry Goddard, a former mayor of Phoenix and the two-term Attorney General of Arizona from 2003-2011. "Pet stores selling dogs from puppy mills may provide consumers with unwarranted confidence that the dogs they sell come from humane breeders."  Goddard is a member of the National Law Enforcement Council of Animal Wellness Action and the Animal Wellness Foundation.
In 2013, Phoenix passed a local ordinance to ban pet stores from selling puppies from puppy mills.  Shortly afterwards, the city of Tempe did the same. Tucson, the state's second-largest city, was on track to pass a local ordinance banning the sale of puppy mill dogs, when the Arizona legislature passed a law that purported to address the issue at the state level.
The state then took up the matter, considering legislation backed by the pet store industry to preempt the local ordinances designed to restrict the sale of puppy mill dogs, and to create a statewide system to police the pet stores from sourcing dogs from mills that had animal-care violations.
It sounded like a sensible compromise, but it turned out that the state regulation program has been unworkable. The law stipulates that pet stores cannot purchase from breeders who have USDA violations within the previous two years, and pet store owners are also required to maintain inspection records for that period and make them open to inspection by law enforcement on request.  That law became effective in January 2016 with Gov. Doug Ducey stating that the intent of this law was to, "strengthen penalties for pet store owners who do not take measures to ensure that the animals under their care are from a licensed, safe, sanitary, and humane place."
A substantial number of pet store owners across the state appear to have made only feeble efforts to comply with the law. And the Trump Administration took down a searchable database that made inspection records accessible. There was almost no way to tell — unless a major investigation was conducted by an animal welfare group — if the dogs had been sourced from a breeder complying with federal law.
Animal Wellness Action (AWA) and Bailing Out Benji (BOB) conducted such a detailed investigation — conducting sleuthing that few law enforcement agencies would have the resources to conduct and exposing that a number of pet stores were not complying with the state law.
In October, law enforcement officers, acting on the detailed information from AWA and BOB, entered the pet store to request and inspect the records.
But the pet stores stonewalled, electing not to turn over turn over inspection records as the law requires. The pet stores are claiming that law enforcement is overreaching and harassing, even though the law enforcement agencies, prompted by animal welfare groups, are doing the very thing the law calls them to do.
Another pet store owner shuttered his store in Marana after a lengthy list of state law violations prompted the mall owner to terminate the lease early. A puppy purchased from that store for $2700 was sick from an undisclosed birth defect and subsequently died only a few weeks later.  The puppy's owners are due a refund, yet that pet store's owner is not answering calls nor honoring the contract to reimburse them.
The cities of Tempe and Tucson are continuing to push for necessary records to corroborate the evidence of violations provided by the animal welfare groups. And now, after a major Arizona Republic story that exposed the defiance of some pet stores and the incredible degree of difficult in enforcing the core purposes of the law, there is talk of amending the state law.
Local governments should be able to restrict this kind of inhumane commerce.  And the state should also play a more constructive role in stopping pet stores from selling sick, inhumanely treated dogs.
Problems such as these are all too common. In this case, it appears the state law has proved to be something of a façade, and in spite of some good intentions, it has slowed the efforts of local governments to act in the interests of dog and consumer welfare.
Stay tuned as this story unfolds, by signing up for updates here.
Lain Kahlstrom is the Director for State Affairs for Animal Wellness Action and Director of Outreach for the Center for a Humane Economy.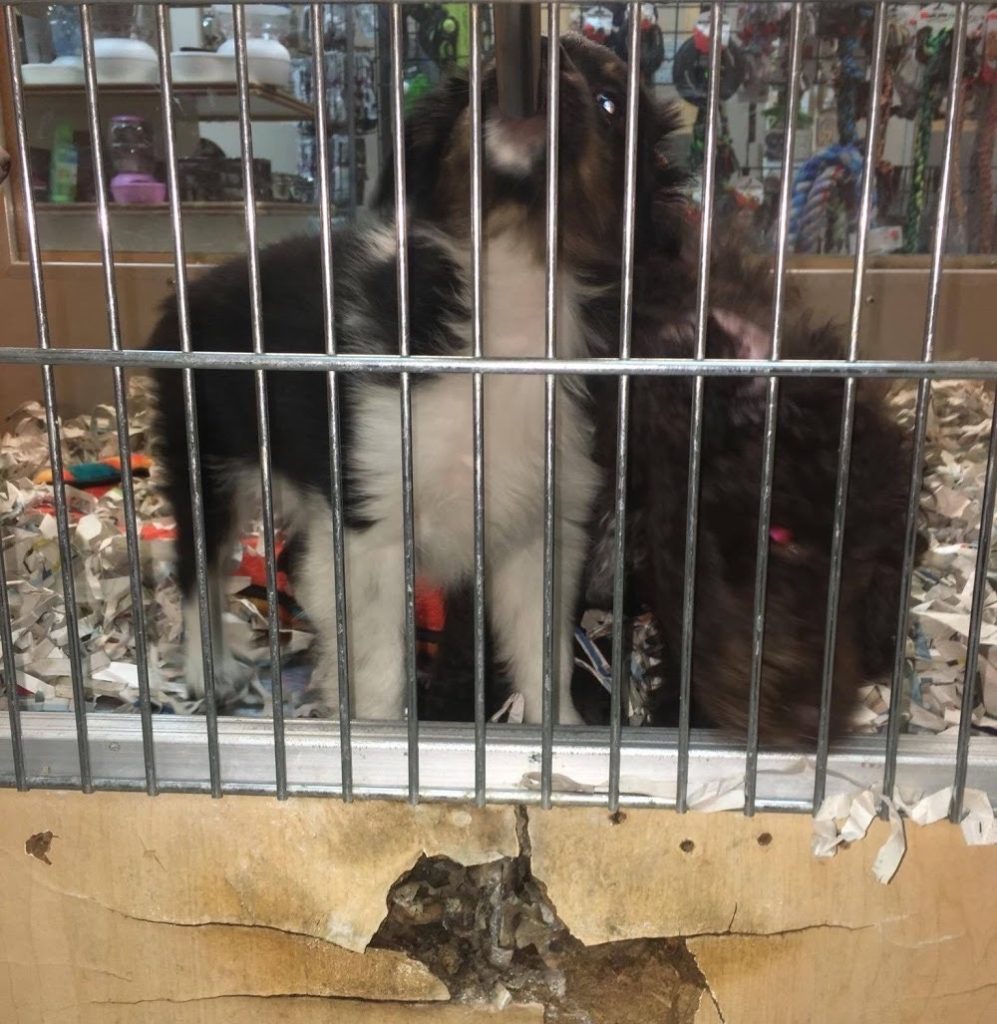 "There is ample evidence that dogs in mills are often exposed to extremes of heat and cold, denied human socialization, and given little if any veterinary care."
— Terry Goddard, former mayor of Phoenix and two-term Attorney General of Arizona from 2003-2011