Vermont Legislation Introduced to Stop Nike and Other Soccer Cleat Sellers from Driving the Slaughter of Kangaroos in Australia
Vermont Representative Conor Casey champions new bill to promote humane and conservation-minded commerce
Montpelier, Vt. – Animal Wellness Action and Center for a Humane Economy applauded State Representative Conor Casey, Washington-4, for introducing legislation to stop Nike and other athletic shoe companies from sourcing kangaroo skins for soccer cleat models. He has introduced the fifth state bill this year to address this distinct wildlife exploitation problem, building on similar legislation in Arizona, Connecticut, New Jersey, and Oregon. Other states are expected to follow in the coming weeks with additional legislation.
"Given the innovations in design and fabrics, there's absolutely no reason for Nike and Adidas to continue sourcing kangaroo skins from animals killed in their native habitats," said Vermont State Representative Conor Casey (D-Montpelier).  "I was staggered to hear that 2 million kangaroos are killed a year, including half a million of the juveniles, mainly for use as soccer cleats.  These companies can do better."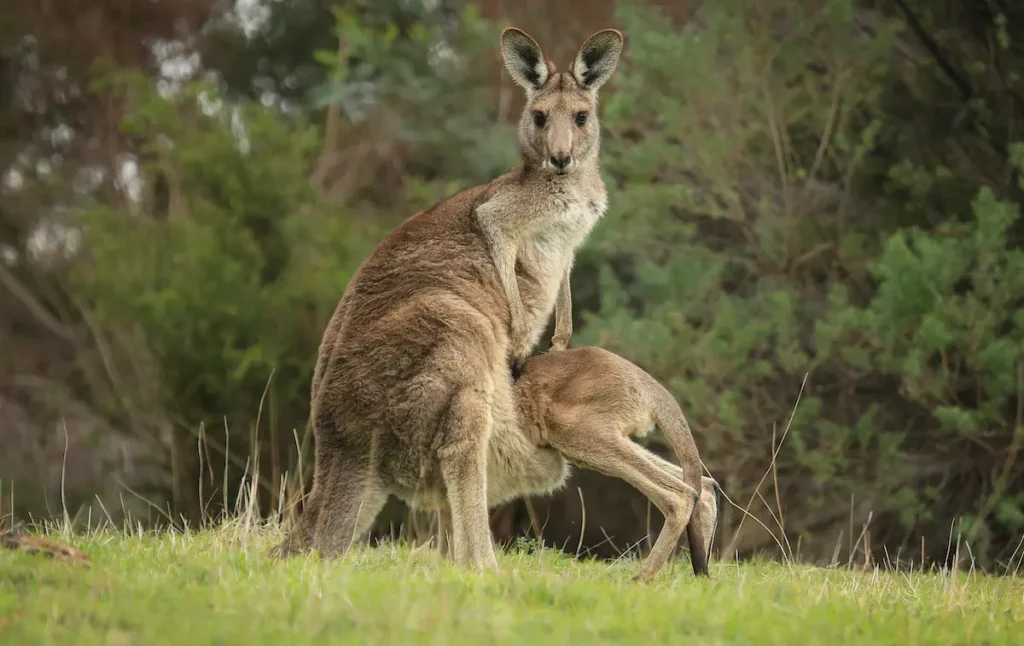 H. 459 seeks to stop companies from selling products made from kangaroos.  Roughly 70 percent of all skins from the mass slaughter of kangaroos are bought by athletic shoe companies to manufacture 'k-leather' soccer cleats.
"Major athletic shoe retailers can make the transition to non-animal-based soccer cleats without any adverse effects," said Robert Galvin, Vermont state director for Animal Wellness Action and the Center for a Humane Economy.  "In fact, these companies already make cruelty-free shoes widely available."
California, the largest soccer market in the United States, already bans trade in kangaroo parts, forbidding Nike, Adidas and other brands from selling shoe models made from kangaroos.
"There's no reason to kill two million kangaroos on the other side of the planet for soccer cleats that are already made with other fabrics and in wide use," says Wayne Pacelle, president of Animal Wellness Action and the Center for a Humane Economy.
The Center counted up the goals scored at the World Cup and tracked the shoe models the players used. There were 172 goals scored in last year's World Cup, with 164 coming from players wearing synthetic shoes or conventional leather (though synthetics dominated).
"The orphaning of 500,000 joeys in this supply chain for Nike and other shoe companies should never be considered as acceptable collateral damage," said Natasha Dolezal with the Center for a Humane Economy.
Each year, commercial shooters kill about 2 million wild kangaroos in night-time attacks on the animals. It is estimated that more than 500,000 to 800,000 joeys, who are in the pouches of or at the feet of their slain mothers, perish in the process.
In 2021, U.S. Reps. Salud Carbajal, D-Calif., and Brian Fitzpatrick, R-Pa., introduced the Kangaroo Protection Act, which would forbid the sale of kangaroo parts in the United States. The Center for a Humane Economy and its partners are working to see that California's law is properly enforced, in addition to expanding prohibitions to other states. Nike, Adidas, Mizuno, and other athletic wear companies use kangaroo skins only for some models of soccer cleats and not at all for running, football, golf, tennis, or other sports shoes.
Animal Wellness Action (Action) is a Washington, D.C.-based 501(c)(4) organization with a mission of helping animals by promoting legal standards forbidding cruelty. We champion causes that alleviate the suffering of companion animals, farm animals, and wildlife. We advocate for policies to stop dogfighting and cockfighting and other forms of malicious cruelty and to confront factory farming and other systemic forms of animal exploitation. To prevent cruelty, we promote enacting good public policies and we work to enforce those policies. To enact good laws, we must elect good lawmakers, and that's why we remind voters which candidates care about our issues and which ones don't. We believe helping animals helps us all.
The Center for a Humane Economy ("the Center") is a non-profit organization that focuses on influencing the conduct of corporations to forge a humane economic order. The first organization of its kind in the animal protection movement, the Center encourages businesses to honor their social responsibilities in a culture where consumers, investors, and other key stakeholders abhor cruelty and the degradation of the environment and embrace innovation as a means of eliminating both.