With Congress's Passing of the New Law, FDA Should Embrace Drug Developers Use of More Effective, Safer Drug Screening Methods Grounded on Human Biology
WASHINGTON, D.C. – The Center for a Humane Economy and Animal Wellness Action – which formulated the FDA Modernization Act 2.0 and worked with lawmakers in the House and Senate to shepherd the bill to passage in late December – called on the FDA to set a "moonshot" goal of ending animal testing for drug development by 2030. Perhaps three-quarters of all animal testing is conducted for drug development, resulting in the use of perhaps more than a million dogs, primates, and other mammals every year.
The FDA Modernization Act 2.0, led by Rand Paul, R-Ky., and Cory Booker, D-N.J. in the Senate and Vern Buchanan, R-Fla., and Elaine Luria, D-Va., in the House – was signed by President Biden in December, revamping the drug approval process, and promising a dramatic reduction in the use of dogs, primates, and other animals in laboratory tests. The provision eliminates a federal mandate for animal testing for new drugs approved by FDA that had been in place since 1938. The legislation also includes a provision – the Reducing Animal Testing Act – to eliminate a similar mandate for biosimilars regulated by the U.S. Public Health Service.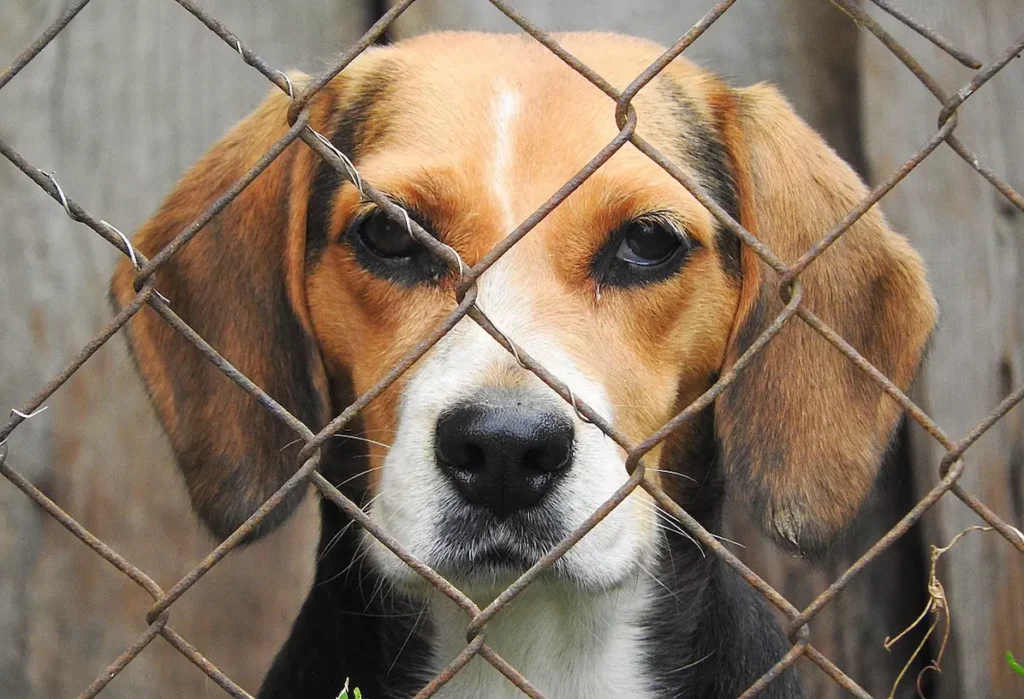 "The FDA needs to do an about-face on animal testing, embrace a 'moonshot' goal for alternative methods, and shift exclusively toward human-biology-based screening methods within the remaining years of this decade," said Wayne Pacelle, president of Animal Wellness Action and the Center for a Humane Economy, which spearheaded the effort to pass the FDA Modernization Act 2.0. "Congress gave near-unanimous support for the FDA Modernization Act because it recognized that our existing drug development paradigm is broken. Our nation must complete the transition away from animal testing by 2030."
The Center for a Humane Economy noted that FDA, the pharmaceutical sector, and academic institutions involved in research all have pledged to abide by the "3 Rs" when it comes to animal testing – reduction, refinement, and replacement of animal tests. With the FDA Modernization Act 2.0 lifting the animal testing mandate, these key stakeholders all must act with urgency to embrace a better, safer, more reliable safety regimen.
"We need to discard the tired reflex that says that non-animal methods aren't ready for prime time," added Tamara Drake, director of research and regulatory affairs for the Center for a Humane Economy. "The use of animals for drug screening has been a colossal failure, and no reputable scientist can assess the data and come to any other conclusion. We will all be better off with a shifting toward 21st-century tools, even as we step up the pace to develop even more of these tools."
A review of drug screening reveals that it typically takes 10 to 15 years and an average investment of $1 billion and up to $6 billion to develop a new drug. In addition to sacrificing millions of animals, this antiquated process of drug screening slows delivery of palliatives and cures for patients, drives up drug costs, and makes it prohibitively expensive for drug developers to explore medical solutions for rare diseases.
Human-relevant test methods receive rigorous scientific scrutiny, whereas animal tests have never been scientifically validated according to internationally agreed-upon criteria to demonstrate that they are predictive of human health outcomes. In a recent study, researchers assessed the performance of 780 human Liver-Chips across a set of 27 known hepatotoxic and non-toxic drugs, with the Emulate Liver-Chip correctly identifying 87 percent of the tested drugs that caused drug-induced liver injury in patients despite passing through animal testing.
FDA chief scientist Namandjé Bumpus has expressed support for scientifically sound alternative methods. FDA researcher Weida Tong at the agency's National Center for Toxicological Research predicted tremendous progress over the next few years with the FDA Modernization Act.
Congress directed $12.5 million to the FDA for Fiscal Year 2023, including $5 million to launch "a comprehensive strategy for new alternative methods for product testing" dubbed the New Alternatives Methods Program. This new effort is a step forward, the United States should use a larger portion of existing resources for alternatives development. More effective screening methods will allow billions spent on drug development to be used more effectively.
"It's hard to imagine a weaker drug development system than the current paradigm," added Pacelle. "More than 9 out of 10 drugs that enter human trials fail because they are unsafe or ineffective. The top scientists at NIH, FDA, and within the pharmaceutical sector know that it's urgent that we rehaul drug screening and put human biology at its core."
In September 2019, EPA's Administrator signed a directive to phase out animal testing protocols conducted or overseen by the agency to assess the safety of chemicals and pesticides. The directive set a goal of ending EPA oversight of animal testing data by 2035, with an interim goal of reducing animal testing by 30 percent by 2025.