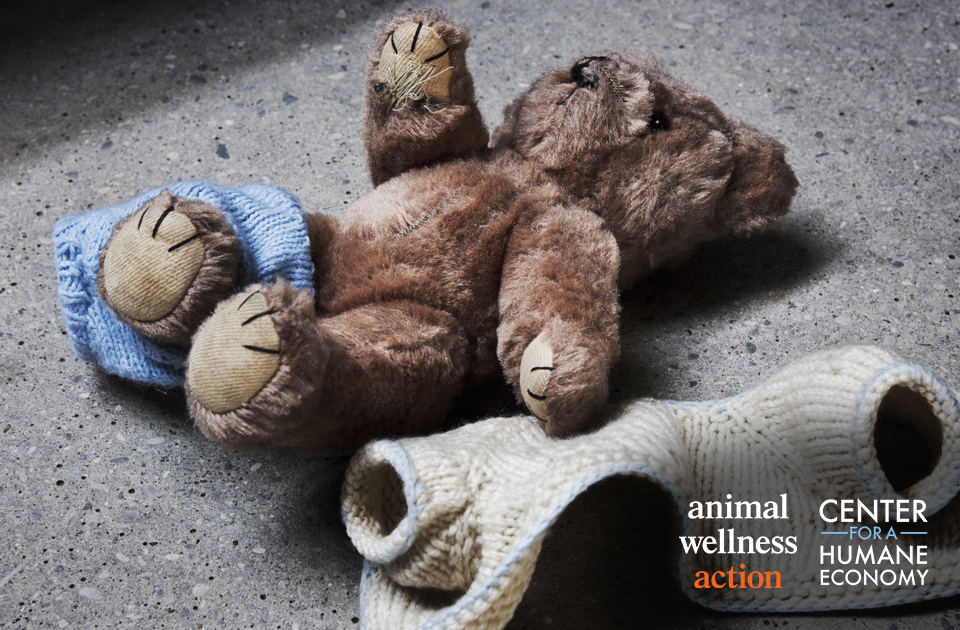 Animal Cruelty and Human Violence
The mass shooting at Columbine High School in Colorado in 1999 is a marker for a new, deadly era of violent outbursts in schools, grocery stores, and other gathering places where Americans should be safe. The Columbine shooters, Eric Harris and Dylan Klebold, bragged about mutilating animals before turning their weapons on classmates and killing 13 of them.
Among the 22 mass shootings that have each led to 10 or more deaths since Columbine, experts remind us about similar backstories: shooters with a history of animal torture and abuse.
Payton Gendron, who was arrested for the Buffalo, New York, supermarket shooting that killed 10 people on May 14, stabbed and decapitated a feral cat in March, according to several news reports.
Salvador Ramos, the 18-year-old who massacred 19 children and two teachers in a school in Uvalde, Texas, allegedly boasted to friends that he enjoyed torturing animals and live-streamed his acts of violence.
On June 9, the U.S. House of Representatives passed legislation recognizing animal cruelty as a "red flag" indicator, allowing the federal courts to remove firearms from people at extreme risk of committing violence. The U.S. Senate should review the data on mass shootings and support that policy, too.
Acts of malicious animal cruelty are red flags for parents, teachers, law enforcement, and policy makers. When we ignore them, we imperil the safety of our communities.
Congress can do even more by passing the bipartisan Animal Cruelty Enforcement Act, H.R. 1016. This bill, referred to as ACE, would provide our government with the dedicated, expert personnel needed to chase down more cases of heinous animal cruelty and push ahead with investigations and prosecutions, playing a coordinating role in a federal law enforcement ecosystem that spans many different federal agencies.
Help us crackdown on animal abuse by urging your legislators to support the Animal Cruelty Enforcement Act here 
Studies that support the link between animal abuse and socially dangerous behavior
In a nationally representative sample of 43,093 adults, cruelty to animals was significantly associated with antisocial behaviors (Vaughn, et al., 2009).
A Massachusetts Society for the Prevention of Cruelty to Animals study found animal abusers five times more likely to commit violent crimes against people, four times more likely to commit property crimes, and three times more likely to have a record for drug or disorderly conduct offenses (Luke, et al., 1997).
In a study by the Chicago Police Department from 2001 to 2004, of 332 people arrested for cruelty to animals or dog fighting, 70% had also been arrested for non-animal-related felonies; 86% had two or more crimes in their history; 65% had also been arrested for battery of all sorts; and 59% were confirmed gang members (Degenhardt, 2005).
Youth who witness violence between family members or witness harm to animals are three times more likely to abuse animals (Baldry, 2005).
A longitudinal study of more than 2,000 children living in the UK found that children who were cruel to animals were three times more likely to have been maltreated than other children (McEwen, et al., 2014).
Recent young, alleged mass murderers believed to have histories of torturing animals
Arcan Cetin, 20, Cascade Mall shootings, Burlington, Wash.
Nikolas Cruz, 19, Marjory Stoneman Douglas High School, Parkland, Fla.
Ethan Crumbley, 15, Oxford, Mich., High School.
Andrew Golden, 11, and Mitchell Johnson, 13, Westside Middle School, Jonesboro, Ark.
Eric Harris, 18, and Dylan Klebold, 17, Columbine High School, Littleton, Colo.
Sienna Johnson, 16, Mountain Vista High School in Highlands Ranch, Colo.
Kip Kinkel, 15, Thurston High School, Eugene, Ore.
Adam Lanza, 20, Sandy Hook Elementary School, Newtown, Conn.
John Michael Legg, 19, and Frederic Allen Rogers, 23, home invasion in Morgan County, Ala.
Luke Woodham, 16, Pearl High School, Pearl, Miss.
Older mass murderers and school shooters believed to have animal cruelty histories:
Seth Ator, 36, Midland/Odessa, Texas, rampage
Mark Barton, 44, Atlanta, Ga,. day-trading offices
Alexander Hernandez, 34, string of shootings in San Fernando Valley, Calif.
James Huberty, 41, McDonald's massacre, San Ysidro, Calif.
Devin Kelley, 26, Sutherland Springs, Texas, church
Stephen Paddock, 64, Las Vegas, Nev., music festival
Jarrod Ramos, 41, Annapolis, Md., Capital Gazette newspaper
Dylann Roof, 21, Emanuel A.M.E. Church, Charleston, S.C.
Patrick Sherrill, 44, Edmond, Okla., post office
(Compiled by The National Resource Center on The LINK between Animal Abuse and Human Violence and found in the  June LINK-Letter)