Animal testing is outmoded because, unlike human biology-based test methods, animals are unreliable predictors of human response, delaying treatments and cures to patients and driving up drug costs.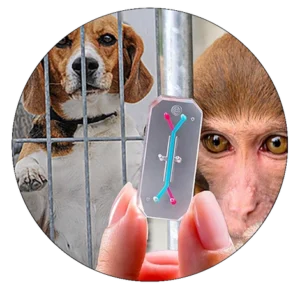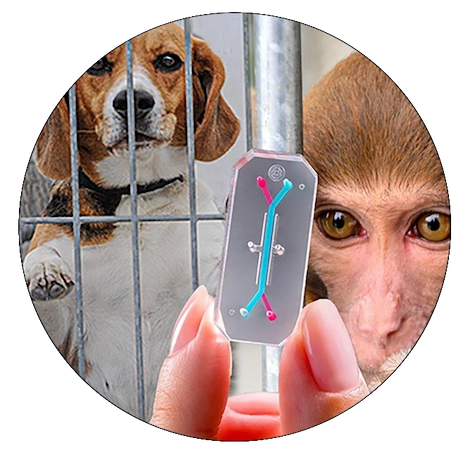 AWA, along with the Center for a Humane Economy, formulated the FDA Modernization Act 2.0 and AWA worked with lawmakers in the House and Senate to shepherd the bill to passage in late December. AWA has since called on the FDA to set a "moonshot" goal of ending animal testing for drug development by 2030. Perhaps three-quarters of all animal testing is conducted for drug development, resulting in the use of perhaps more than a million dogs, primates, and other mammals every year.
This legislation, with proper oversight from Congress and the animal welfare community, will spare millions of animals over time and it will reward tens of millions of people seeking better treatments and life-saving cures.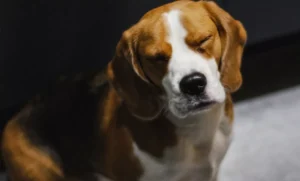 Congress directed $12.5 million to the FDA for Fiscal Year 2023, including $5 million to launch "a comprehensive strategy for new alternative methods for product testing" dubbed the New Alternatives Methods Program.  This new effort is a step forward, the United States should use a larger portion of existing resources for alternatives development. More effective screening methods will allow billions spent on drug development to be used more effectively.
The Center for a Humane Economy noted that FDA, the pharmaceutical sector, and academic institutions involved in research all have pledged to abide by the "3 Rs" when it comes to animal testing — reduction, refinement, and replacement of animal tests. These key stakeholders all must act with urgency to embrace a better, safer, more reliable safety regimen.
Sign our peition
Since Congress passed the FDA Modernization Act 2.0, now is the time to tell the FDA to set a "moonshot" goal of ending animal testing for drug development by 2030
Circular photo credit:
Beagle: Jo-Anne McArthur / Animal Equality / We Animals Media, Capuchin monkey: Jo-Anne McArthur / NEAVS / We Animals Media
Read more about our campaign