We are working to stop greyhound racing, given that dogs are injured or die at the few tracks where this spectator sport continues in the United States.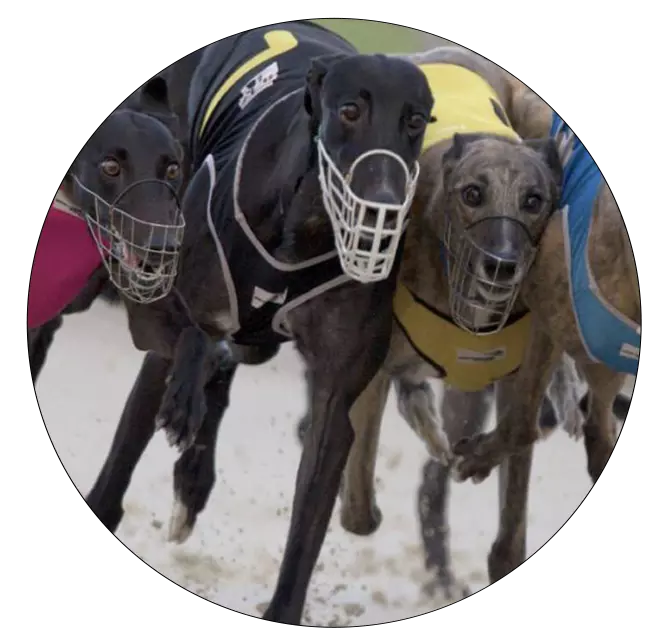 The animals at these tracks typically endure confinement for 20-23 hours a day, and trainers are known to administer performance-enhancers and other drugs to them.  On the track and in competition, they sustain a wide range of injuries.
The Greyhound Protection Act is a federal bill to phase out greyhound racing. The measure, which amends the Animal Welfare Act, also outlaws remote gambling on dog races and prevents greyhounds from being put into interstate or international commerce for the purpose of greyhound racing.
Read more about our campaign
Tell your legislators
to co-sponsor the Greyhound Protection Act banning commercial greyhound racing