Animal Cruelty Enforcement
Identifying and prosecuting individuals who hurt animals will help stop them from hurting people later.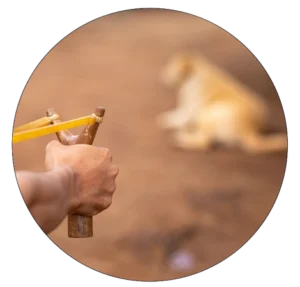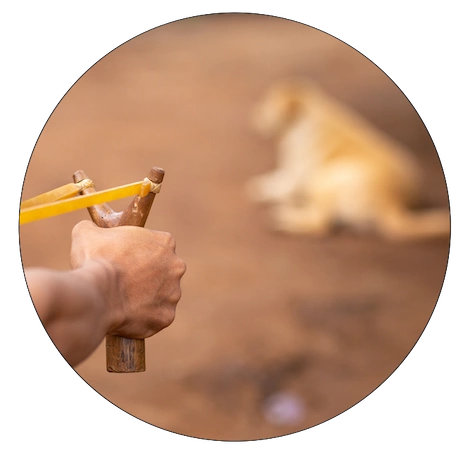 The direct link between animal cruelty and violence toward people is now widely recognized. By bringing charges against perpetrators of animal cruelty crimes, it assists with preventing individuals with a propensity for violence from further harming animals or turning that violence against humans. Many crimes, such as organized dogfighting and cockfighting operations, are almost always associated with other forms of criminal activity which range from gambling, drug trafficking, weapons possession, homicide, and gang activity…
Society and our U.S. lawmakers have made it explicitly clear that egregious acts of animal cruelty (including dogfighting, cockfighting, intentional torture, and bestiality) will not be tolerated in the USA and perpetrators of such crimes need to be prosecuted to the fullest extent of the law.
Unfortunately, enforcement of our federal animal protection laws continues to see lengthy delays, with many crimes going unprosecuted completely. According to the DOJ's own records, between 2015 and 2019, less than 200 defendants were charged, convicted or sentenced for animal welfare offenses.
The Animal Cruelty Enforcement (ACE) Act will advance the effort to crack down on animal cruelty crimes in the U.S. Following a series of Congressional laws put in place to fortify the federal legal framework against the malicious mistreatment of animals, the ACE Act would establish a dedicated division at the U.S. Department of Justice to increase the investigation, enforcement, and prosecution of felony animal cruelty crimes.
Congress has been emphatic in passing statutes to eradicate malicious animal cruelty. A dedicated Animal Cruelty Crimes section at DOJ would allow for more effective enforcement of these crimes by designating personnel focused on these issues. DOJ already has dedicated sections on other important societal concerns, such as environmental protection, wildlife, and organized crime.
The ACE Act is a common-sense bill that animal advocates, domestic violence workers, law enforcement, and the average U.S. citizen can agree is the right policy for the United State
Encourage your legislators
to crackdown on Animal Abuse
Your organization's endorsement
can help pass the ACE Act
Read more about our campaign
Read our Fact Sheet
The Correlation Between Animal Abuse and Socially Dangerous Human Behavior
The Connection Between Animal Abuse and School Shootings
Both of the teens involved in the Buffalo and Uvalde massacres had previously tortured and killed cats. Wayne Pacelle, founder and president of AWA calls a history of animal abuse "the reddest of red flags."