We are working toward protecting the Gray Wolves in America.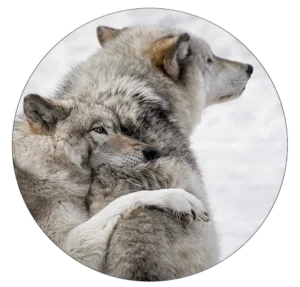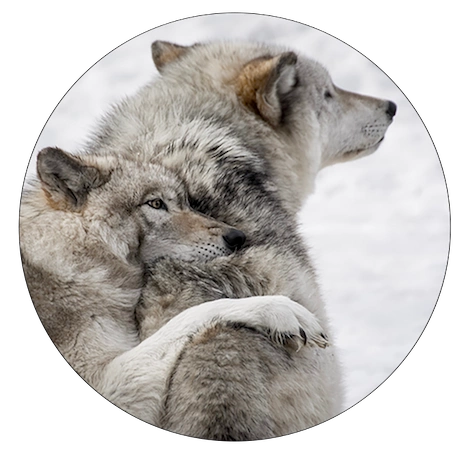 We are working to stop the assaults on wolves across their range in the United States, including in Idaho, Montana, and Wisconsin where the states have initiated particularly ruthless killing plans for wolves. Our team members have been instrumental in blocking the prior trophy hunting of wolves in Michigan, Minnesota, and Washington using a variety of strategies.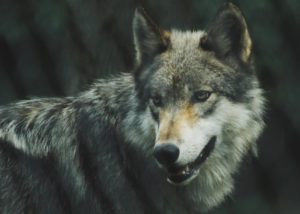 Today, we are building a major coalition on this front. AWA, AWF, the Center, and other partners have submitted a detailed amicus brief, with more than a dozen partner organization, in the federal court case seeking delisting. We recruited the Sault St. Marie Tribe of Chippewa Indians, the largest tribe east of the Mississippi River, to join us, along with a dozen other organizations centered in the Great Lakes region.
We worked with the Sault tribe to secure a resolution from the National Congress of American Indians to support re-listing of wolves. In August 2021, AWA and the Center, with two other groups, sued the state of Wisconsin for its outrageous and illegal wolf-killing plans. In Washington State, the return of wolves through migration from Canada has been hindered by the Department of Fish and Wildlife, on behalf of ranching interests, killing wolves across their range, including eliminating entire packs. We have fought against these random killing actions and secured support from the governor to opt for non-lethal strategies.
Read more about our campaign
Tell Agriculture Secretary Tom Vilsack
to save gray wolves from being lured from protected lands in Yellowstone and Grand Teton National Parks and slaughtered.
Sign our petition
asking Secretary Deb Haaland to reinstate protections for gray wolves under the Endangered Species Act