Step up in law enforcement must expand to other counties
Oklahoma City, OK — Animal Wellness Action applauded the Carter County Sheriff's Office for busting a cockfighting derby in progress on Sunday in the south Oklahoma county.
According to the Daily Ardmoreite, "deputies broke up the illegal cockfighting event Sunday, confiscating fighting roosters and equipment while impounding 20 vehicles and trailers. The cockfight facility was discovered on Roundup Road off of Highway 70 in the Fox/Graham area."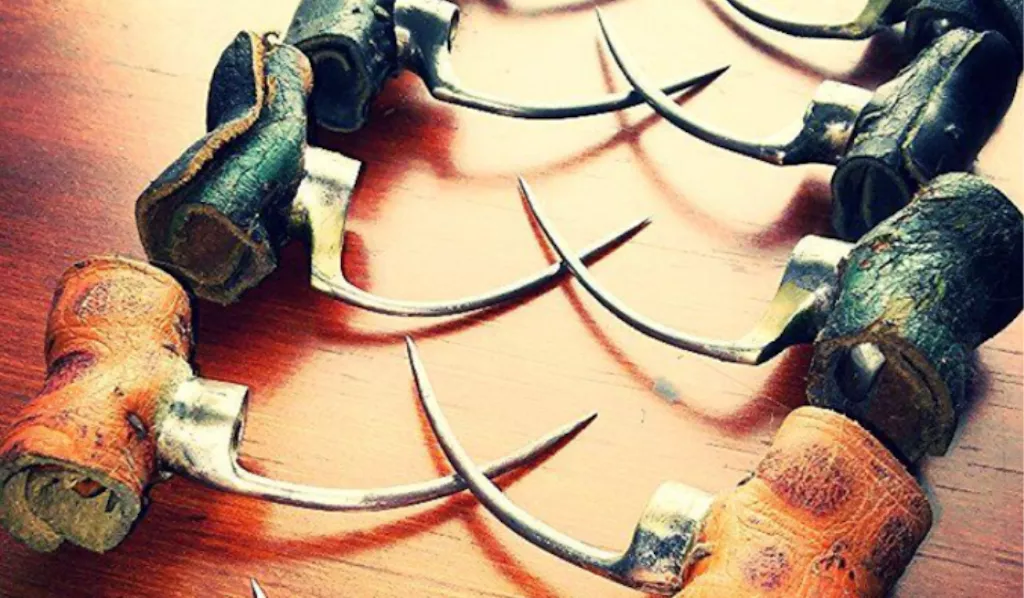 The event was dubbed the "Asian Gaff Championship" and that description underscores that this fighting derby featured long, sharped-pointed weapons affixed to the roosters' legs.
This bust comes two weeks after the Marshall County Sheriffs' Office arrested three individuals for illegal cockfighting. There, according to court documents, Herminio Mendoza is charged with possessing birds for fighting. Jamie Bell and Jackson Bell also are charged with possessing birds for fighting as well as for having and operating a cockfighting pit west of Madill. If convicted, they all face up to 10 years in prison and fines up to $25,000.
One month ago, Oklahoma County District Attorney Vicki Behenna filed the charges against Ellie Grino and his wife, Jannine Yee, bringing one count of keeping a place, equipment, or facility to be used in permitting cockfighting; 50 counts of possession of birds with the intent to engage in a cockfight; and eight counts of cruelty to animals.
"Cockfighting is barbaric and it is a felony under state and federal law, and we applaud law enforcement agents in Oklahoma, Marshall, and Carter counties for enforcing the laws they have been sworn to uphold," said Wayne Pacelle, president of Animal Wellness Action. "Cockfighters are being rudely awakened to the reality that they are not above the law."
"If anyone engages in this form of calculated cruelty, no matter where they live, they should be arrested and prosecuted," said Drew Edmondson, the former four-term Oklahoma Attorney General and co-chairman of the National Law Enforcement Council for Animal Wellness Action. "Seeing people apprehended for this kind of malicious cruelty is important and overdue."
Animal Wellness Action and Showing Animals Respect and Kindness (SHARK) have conducted continuing investigations in the state to show that staged fights are occurring with disturbing frequency in Oklahoma and major cockfighting traffickers are raising thousands of fighting animals destined for pits in the state, in Mexico, the Philippines, and other jurisdictions throughout the nation and the world. Animal Wellness Action has dubbed Oklahoma "the cockfighting capital of the United States.
"The only way to halt these crimes of cruelty and gambling is to arrest the perpetrators and to stop their contempt for the rule of law," added Pacelle.
The arrests in Marshall and Oklahoma counties come after a heavily funded effort by cockfighters to unwind the state law making cockfighting a felony. Their effort failed, with the Senate choosing not even to give a hearing to a bill, HB 2530, that would have allowed Oklahoma counties to opt out of the strong penalty provisions of the law approved by voters 21 years ago. A similar bill, SB 1006, by Sen. Lonnie Paxton, R-Tuttle, also died weeks earlier in the Senate. A third bill, HB 1792, a broad rewrite of felonies on a wide range of subjects, including a reduction in fines for cockfighting, dogfighting, and other forms of malicious cruelty, also died.
During the debate in Oklahoma City, the District Attorneys Association released a survey showing just 1.7 law enforcement actions against cockfighters a year, across all 77 counties in the state.
"Enforcement of the anti-cockfighting law over the last 20 years has been embarrassingly deficient, especially given the presence of cockfighting in the state," said Steve Hindi, president of SHARK. "We have given law enforcement a roadmap to the cockfighting yards and fighting pits of dozens of cockfighters in Oklahoma. Sheriffs in those counties should act on the solid information SHARK and Animal Wellness Action have provided."
Both organizations expressed concerns that some law enforcement agents in some counties have been corrupted by the cockfighters—a pattern seen in Kentucky, Tennessee, and other states. In Bryan County, in 2021, there were dozens of arrests made by sheriffs' deputies, but the District Attorney did not pursue cases and buried the incident.
Both the U.S. House of Representatives and U.S. Senate have introduced legislation to strengthen federal law against dogfighting and cockfighting. The Fighting Inhumane Gambling and High-Risk Trafficking (FIGHT) Act, H.R. 2742 and S. 1529, introduced the legislation because of their concerns for the barbarism of animal fighting, other criminal behavior comingled with it, and disease threats to poultry posed by transporting fighting roosters.
The FIGHT Act, amending Section 26 of the Animal Welfare Act, would enhance the enforcement opportunities by banning simulcasting and gambling of animal fighting ventures; halting the shipment of mature roosters (chickens only) shipped through the U.S. mail (it is already illegal to ship dogs through the mail); creating a citizen suit provision, after proper notice to federal authorities, to allow private right of action against illegal animal fighters; and enhancing forfeiture provisions to include real property for animal fighting crimes.