Organization calls for stronger laws to deter animal fighting and burden on law enforcement
Washington, D.C. — Today, Animal Wellness Action and the Center for a Humane Economy issued a statement on news that Miami-Dade police have arrested a 52-year-old man holding a bag filled with animal fighting equipment, including 56 knives or gaffs affixed to the birds' legs to enhance the bloodletting.
Wayne Pacelle, president of Animal Wellness Action, issued the following statement:
"I applaud Miami-Dade police for responding and making an arrest because staged animal fighting is a form of malicious cruelty. Cockfighting is not only barbaric, it is bound up with illegal gambling, narcotics trafficking, and other criminal activities. Cockfighters need to understand that when they decide to violate our anti-cruelty laws, there can be life-changing consequences."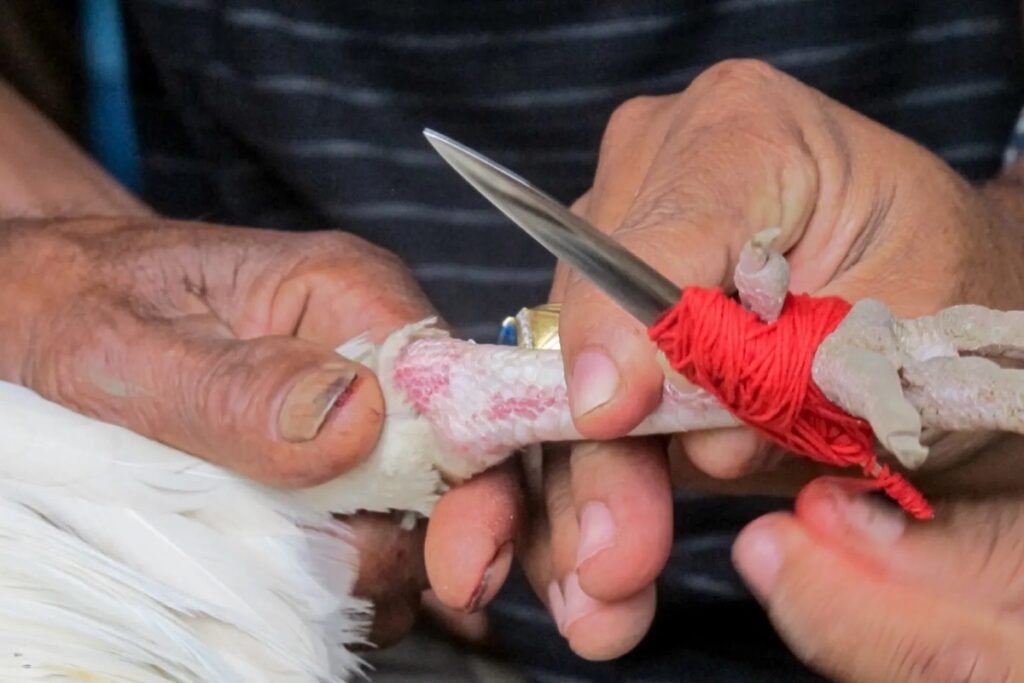 Both the U.S. House of Representatives and U.S. Senate have issued the Fighting Inhumane Gambling and High-Risk Trafficking (FIGHT) Act, and the authors hope to include the provision as an amendment to the Farm bill. Both pieces of legislation were driven by concerns for the barbarism of animal fighting, other criminal behavior comingled with it, and disease threats to poultry posed by transporting fighting roosters.
The FIGHT Act, amending Section 26 of the Animal Welfare Act, would enhance the enforcement opportunities by banning simulcasting and gambling of animal fighting ventures; halting the shipment of mature roosters (chickens only) shipped through the U.S. mail (it is already illegal to ship dogs through the mail); creating a citizen suit provision, after proper notice to federal authorities, to allow private right of action against illegal animal fighters; and enhancing forfeiture provisions to include real property for animal fighting crimes.
U.S. Congressman Maria Elvira Salazar is a cosponsor of H.R. 2742, the FIGHT Act, and Animal Wellness Action applauds her for her leadership on this issue.