Cockfighting deadens the human attributes of empathy and decency. It is criminally infectious, with cruelty then blending with gambling, money laundering, corruption of public officials, and other illicit behaviors. This kind of moral rot masquerading as sport deserves no refuge in any state, territory, county, or even neighborhood.
Yet despite a strong federal law criminalizing the practice, and 50 state laws forbidding it (though varying in their penalty provisions), there exists a thinly concealed syndicate of cockfighting and their fighting arenas, gamecock breeding farms, knife and gaff makers, and associated commercial actors.
Right now, the cockfighting season is in full swing. In fact, an allied organization, Showing Animals Respect and Kindness (SHARK), reported that its sources revealed that there are four scheduled cockfighting derbies at different underground arenas in Kentucky this weekend (March 4-5). The fights are most prevalent in jurisdictions where cockfighting is a misdemeanor (eight states) or not forbidden at all under territorial law (Guam, Puerto Rico, and the U.S. Virgin Islands).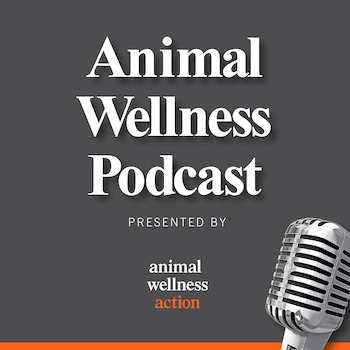 On this subject, federal law against animal fighting is supreme, and that makes cockfighting and associated activities a felony on every inch of U.S. soil. But especially in the places where state and territorial laws are lax or non-existent, the cockfighters often decide to take their chances, hoping that a federal dragnet won't put them in federal prison and bankrupt them with enormous fines.
The federal law forbids not only fighting, but also possessing birds to fight or transporting them anywhere. Yet as my colleague Jim Keen, D.V.M., Ph.D., says, "the cockfighters are hiding in plain sight." Travel around rural reaches of the United States and you'll see "farms" with dozens, hundreds, and sometimes thousands of brilliantly colored Sweaters, Kelsos, and other breeds tethered to A-frame huts or barrels. The United States may have a population of more than 10 million fighting birds, with the cockfighters spinning a completely fraudulent yarn that their birds are only for "show" and "exhibition."
Right now, we are in a battle to shut down the fight pits and the illegal gamecock farms; to hold in place Oklahoma's strong state law, which is under attack from the state's politically active cockfighting community; to strengthen state anti-cockfighting laws from Georgia to Tennessee; and even to fortify the already potent federal law against animal fighting.
The new federal legislation, soon to be introduced in both chambers of Congress, would do the following:
Ban simulcasting and gambling of an animal fight, no matter where it originates.
Halt the shipment of mature roosters (chickens only) shipped through the U.S. mail.
Create a citizen suit provision to allow private right of action against illegal animal fighters and ease the resource burden on federal agencies.
Enhance forfeiture provisions to include real property used in the commission of an animal fighting crime.
It's time to write to your federal lawmakers in support of the FIGHT Act and urge them to strengthen the law and not tolerate the level of lawlessness that we've discovered in the United States.
Cockfighting threats animal and human health
As if the cruelty and crime were not enough, there's also the contagion associated with cockfighting. The birds are also high-risk vectors and infection reservoirs known to spread zoonotic disease. With the COVID-19 pandemic still a threat, and the nation's worst-ever outbreak of Avian Influenza wreaking havoc with wild and captive bird populations, it is most certainly time to put combatting cockfighting on America's priority to-do list.
Cockfighting threatens to extend the geography and prolong the duration of the current highly pathogenic avian influenza (HPAI) H5N1 ("bird flu") US epidemic.
Bird flu has killed or caused the deaths of almost 60 million US poultry in the past 12 months, including 44 million laying hens (13% of the national flock) and nine million turkeys (4% of the national flock), driving up egg and turkey meat prices to record highs. Millions of wild birds have also likely died from HPAI.
There have been 15 introductions of virulent Newcastle disease (vND) into the United States since 1950, 10 of which occurred via the illegal smuggling of game cocks across our southern border from Mexico, costing the federal government a billion dollars in a series of containment and compensation efforts.
There have been 309 commercial poultry flocks (mostly layer flocks and meat turkeys) and 427 backyard flocks in 47 states infected and euthanized as of January 2023. It is unknown if any infected backyard flocks are game fowl because the USDA does not report this data. This epidemic is the largest and will be the costliest animal disease outbreak in our nation's history.
On three occasions, in 1971, 2002, and 2018, vND introduction led to large-scale epidemics in Southern California. The 2002 and 2018 outbreaks started from smuggled cockfighting birds from Mexico. In all three epidemics, cockfighting activities prolonged the outbreak. In total, 16 million birds died or were killed in these three vND epidemics at an inflation-adjusted cost of more than one billion dollars.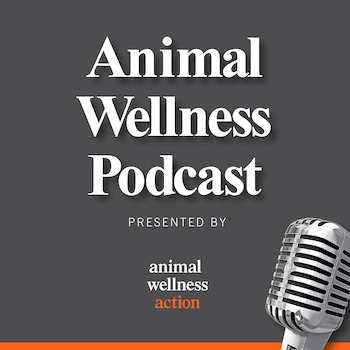 Last month, Animal Wellness Action and the Center for Humane Economy released a comprehensive 63-page report on the subject. The primary author is Dr. Keen, who received his veterinary medicine degree and doctorate in epidemiology from the University of Illinois College of Veterinary Medicine. A former USDA infectious disease specialist and faculty member of University of Nebraska School of Veterinary Medicine, he is now the director of veterinary sciences for the Center for a Humane Economy. His co-author is Thomas Pool, D.V.M, MPH, Dipl. ACVPM, who earned his master's in public health from Harvard University, and doctor of veterinary medicine degree from Oklahoma State University. He spent 26 years in the U.S. Army and served as commander of the U.S. Army Veterinary Command, a worldwide, tri-service command. He also graduated from the US Army War College. Upon retirement as a full colonel from the Army, Dr. Pool served as the Territorial Veterinarian for Guam for 17 years.
Drs. Keen and Pool, in the most recent episode of the Animal Wellness podcast, report that a growing number of scientists now recognize that zoonotic disease spread and spillover may be vastly more common than we thought prior to the SARS-CoV-2 pandemic.
By tuning in, you'll get a sense of the complex, intersecting set of threats that cockfighting poses to our nation. You can listen to the podcast here or watch the video version of it here. The whole bloody enterprise will only stop when there are sufficient enforcement assets deployed; legal penalties in the courts cut as deeply as their fighting implements do in the pit; agriculture agencies and organizations treat the threat with the seriousness that it deserves; and there is a strategic effort to nab the kingpins, seize the live contraband, and penalize the whole cast of characters involved in this form of organized crime.