Rash of more deaths occurred Friday and Saturday at Quarter Horse racetrack
Ruidoso Downs, New Mexico – Today, Animal Wellness Action (AWA) executive director Marty Irby issued the following statement regarding the injury and probable death of eight more racehorses that occurred this weekend at Ruidoso Downs. These eight likely deaths come on the heels of "Apolitical Eagle's" death last Friday at Ruidoso Downs, the first death seen on July 1, the day the new federal Horseracing Integrity and Safety Act took effect.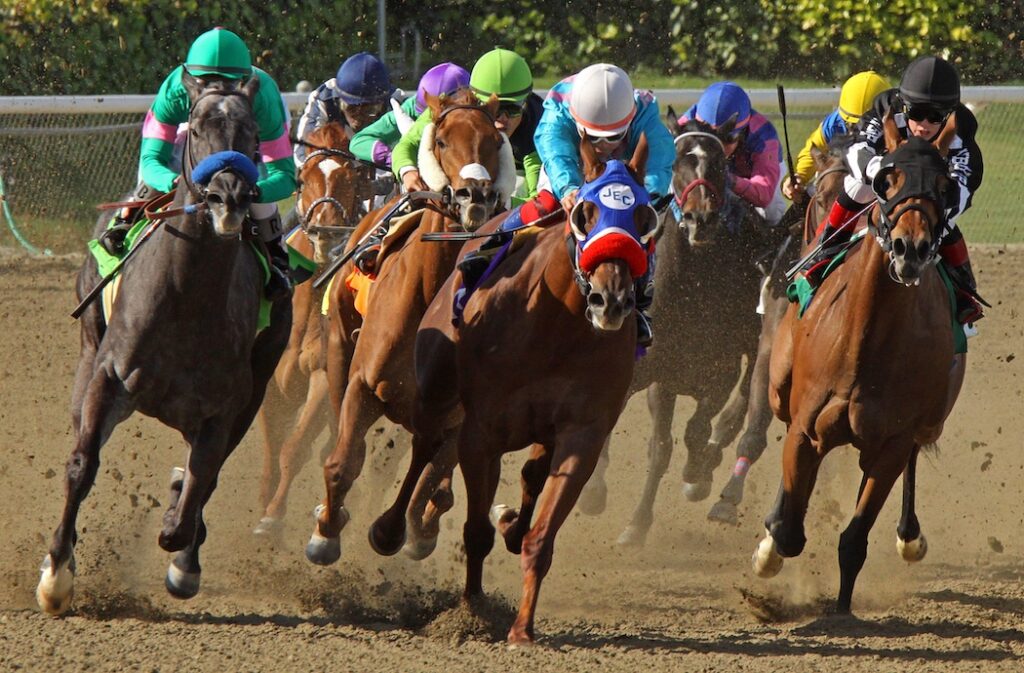 "We are outraged to see eight more gruesome deaths at Ruidoso Downs this weekend and call on track operators, and the New Mexico Racing Commission to join in embracing the Horseracing Integrity and Safety Act that took effect last week by opting into the anti-doping program, and oversight under the new national standards," said Marty Irby, executive director at Animal Wellness Action who was honored in 2020 by Her Majesty Queen Elizabeth, II for his work to protect horses. "As the body count continues to climb, these rampant deaths continue to turn the betting public away from horse racing across the U.S. It is time for the American Quarter Horse industry to stop putting equine welfare last on its list of priorities."
Animal Wellness Action has been leading the charge to end these type deaths in American horse racing and Irby testified before the U.S. Congress in 2020 in support of the Horseracing Integrity and Safety Act that was signed into law in 2020 with implementation delayed until last Friday, July 1, and weighed in on the death of "Apolitical Eagle" that occurred that day.
According to Equibase.com the following horses have been "vanned off" at Ruidoso Downs in the past week, which typically means the horses were injured so badly they had to be euthanized on site, and hauled away:
Quarter Horse Name:
Race Date:
Race Number:
Equibase Note:
One Racy Corona            7/9/22          2                         "pressed vanned off"
Cheetin Heart                  7/9/22          6                          "willingly vanned off" 
Cytation                           7/9/22          12                        "dq-drifted in vannd off" *disqualified
Eye Caramba 7/8/22 1 "no bid vanned off"
Mr C Jess Curves 7/8/22 2 "pulled up, vanned off"
Friday Night Fire 7/8/22 7 "no bid vanned off"
Fly Back With Joy 7/8/22 10 "dueled vanned off"
Ghost Witha Fire 7/8/22 12 "bump start, vanned off"
Apolitical Eagle 7/1/22 7 "lost rider, vanned off"
Just this week Animal Wellness Action launched a new watchdog site www.HISAWatchDog.org to help hold the new Horseracing Integrity and Safety Authority accountable.
While the new law applies only to Thoroughbred racing at this time, provisions allow for the harness racing and Quarter Horse racing industry to opt-in to the program, but the American Quarter Horse Association, has worked to undermine and oppose the new law at every turn.