Keeping the pressure on Adidas, while Nike, Puma halt use of kangaroos for shoes
Julie Marshall
National Communications Coordinator
The Center for a Humane Economy in May announced results of a statewide investigation revealing that retailers in California continue to sell soccer cleats from Adidas despite repeated warnings about the violations of the law that forbid this commerce. The Center, having already filed three lawsuits against soccer shops for violating the state's Unfair Competition Law, sent notices of intent to sue to two more retailers unless they respond with written assurances that the shops would immediately cease sales of the illicit products. The companies are Soccer Pro, Inc. and Asby Sports.
"For years now Soccer Wearhouse and many other California retailers have been openly flouting the law, securing shoes from Adidas and other companies on open display in their shops and even bragging that they know it is unlawful while greedily ringing up sales," stated Kate Schultz, senior attorney for the Center for a Humane Economy. "Our notifications to law enforcement officials about these illegal activities have not produced action, and we've been left with no choice but to attempt to enforce the law through civil proceedings and to bring these violators to court."
California Penal Code Section 653o prohibits the sale of the body parts of a number of animals in the state, including kangaroos, and it's been in full force since 2016.
While we remain hard at work to help enforce existing California law that bans the sale of soccer shoes made from kangaroos, we had a tremendous win on our Kangaroos Are Not Shoes campaign.
Nike, one of the best-known brands in the world, announced in mid-March that it will stop using kangaroo skins for its Nike Tiempo and all other shoes in 2023. This action, following a similar announcement from Puma two weeks earlier, means that two of the biggest buyers of kangaroo skins are getting out of the business of financing the largest mammalian slaughter of terrestrial wildlife in the world.
"Nike's announcement that it will end use of kangaroo skins for its athletic shoes is a seismic event in wildlife protection, and tremors will be felt all over the world, especially in Australia where the mass commercial slaughter of kangaroos occurs," said Wayne Pacelle, president of the Center for a Humane Economy, which announced its "Kangaroos Are Not Shoes" campaign in 2020 to promote ending the use of kangaroo leather in soccer cleats.
"Non-animal-based fabrics are athletically and morally superior, and in March we've seen two of the three largest brands in athletic shoes pledge to end their use of kangaroo skins and to bring relief to these iconic marsupials in Australia," Wayne said.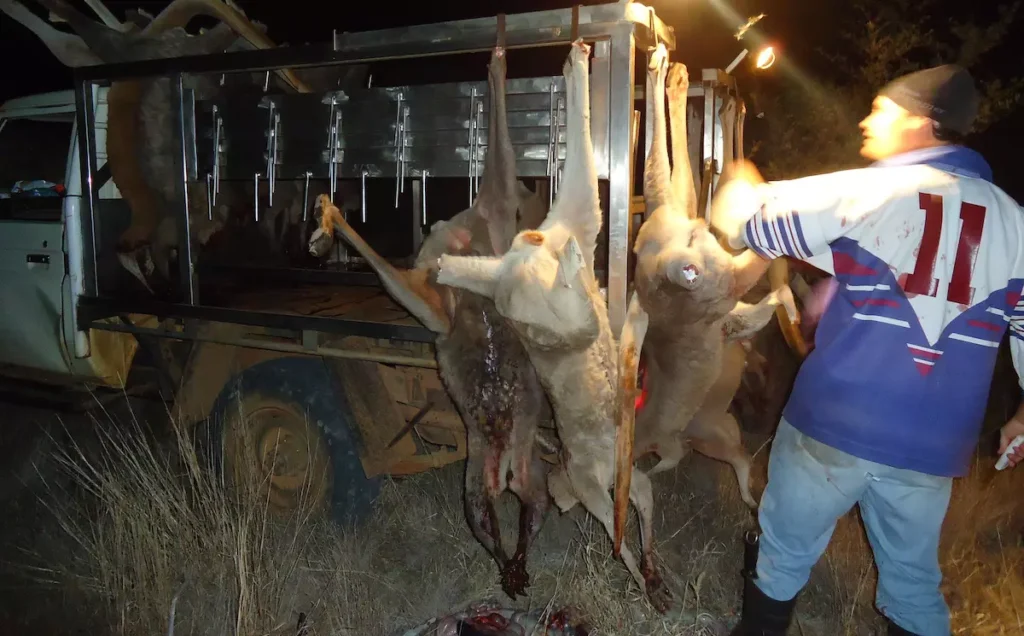 Our corporate campaign wins were picked up widely, from The Daily Mail and The Guardian in the United Kingdom, to Yahoo.com in Australia, to Reuters and MSN and a letter in The New York Times in the U.S. Wire stories were picked up and put into different languages across the world, consistent with the reach of the extraordinary Nike brand.
Nike announced in a statement it will debut a new Tiempo Legend Elite made without kangaroo skin — a turnaround for the company's primary soccer shoe. "The upper has a new material that is a better performance solution and replaces the use of kangaroo leather." The statement went on to note that Nike "will stop making any product with kangaroo leather in 2023."
Each year, around two million wild kangaroos are cruelly gunned down in their native habitat. Killing guidelines are deficient and impossible to enforce in the Outback and in the dead of night when the mass shootings occur. What's more, commercial shooters are permitted to shoot mother kangaroos even when the joeys are still in their pouch or nursing from their mother. The industry's commercial code instructs the hunter to then kill the joey by blunt force trauma to the head, which is often accomplished by slamming the joey against the side of a car or another hard surface. If the joey scampers off in fear, evading capture by the hunter, they are certain to die from exposure, starvation, dehydration, or predation.
"We are so pleased that Nike is shedding its skins made with kangaroos," added Pacelle. "We now hope that this announcement and similar ones will prompt Australia to begin to shut down its ruthless commercial kangaroo-killing industry and spare these animals the cruelty they do not deserve.
"Non-animal-based fabrics are athletically and morally superior, and in March we've seen two of the three largest brands in athletic shoes pledge to end their use of kangaroo skins and to bring relief to these iconic marsupials in Australia."
– Wayne Pacelle